In Honor of Women's History Month, I want to highlight some great women using their skills and intellect to secure the bag, and make a name for themselves. Women of the past like Madam CJ Walker paved the way for us, so we're breaking barriers to pave the way for the next generation of women to make their dreams a reality.  Most of the women on my list are representing the DMV (DC, Maryland & Virginia) So it's a pleasure to put my home in the spotlight! 
With a BS Degree in Communications/Film. This young woman specializes in Music Videos, Promotions, Weddings, LIVE Events, Interviews, Photoshoots etc. Check her out!
The author of amazing books including 'Woman In The Wall' and 'Zoya'. Be sure to check out her upcoming book series titled 'Stone Sisters' dropping late March 2018!
Facing challenges while shopping for her son in big name department stores, this mom decided to launch her own line of boy apparel, featuring some really great bandana bibs for babies!
This woman offers top notch publishing services including editing, ghost writing, and cover designs. If you're an aspiring writer trying to get your manuscript together, shoot her an email!
If you live in the DMV area and are looking for someone to slay your dreadlocks, check out this hairstylist!
Looking for some steamy interracial romance stories to lose yourself in? Check out this British author's books including 'A Girl Like Her' and 'The Princess Trap'. 
You've probably seen crotchet work before but this woman's work is very unique! Another DMV local creating hats, scarves, shaggy jackets, tops and more for all ages! 
With these delicious home baked goods, her mission is to create indulgent food experiences for our clients by encouraging them to "Eat Their Feelings!" If you need catering services in the DMV area, check her out!
This private chef servicing the DMV area will cater your event with 5-star meals and 5-star service! Including a wide variety of entree's and desserts for any occasion! 
Keep up the good work ladies!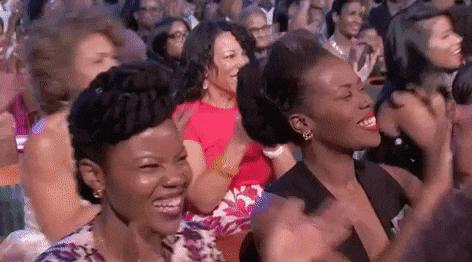 Please reload