It's pretty obvious by now, I'm a huge Harry Potter fan so I'll spare you the introduction. Harry Potter and the Chamber of Secrets was published in 1998 with the movie coming to theatres in 2002.. Although I had been familiar with the Harry Potter series before 1998, I didn't actually pick up a HP book until around 2 years later when I was 10 years old. Which brings me to reason #1:
1. It was the first one I read, and my first real introduction into the series. 
I didn't even know it was the sequel! I know what you're probably thinking, that's weird. But it's true. I was sitting at a relatives house one day, and noticed the book on a shelf. I had always been curious about this series that had been getting crazy attention worldwide. I decided to read the first few pages and was instantly hooked! I will say, while reading it, I had a strange feeling that I had missed something only to realize a little while afterwards that it wasn't the first book, but the second. Not too long after I made it my business to find the Sorcerer's Stone.
2. It was our first introduction to Dobby 
The little house elf who tried to stop Harry from returning to Hogwarts. Dobby was the friend that was loyal without expecting anything in return. He had no obligations to help Harry, but did it anyways. I found Dobby rather annoying at first, not realizing I would love him when it was too late. :(
3. Ron, Fred and George coming to Harry's rescue.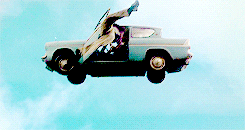 Now although Harry and Ron had already established that they were besties in year one, and that Ron was a ride-or-die (literally!), The scene in which Ron and his brothers steal the flying car to break Harry out of the Dursley's home was something only a true friend would do. It's one of my favorite scenes of all time, and when I truly felt like the Weasley's were the best family ever. 
4. Hermione had matured so much since her first year.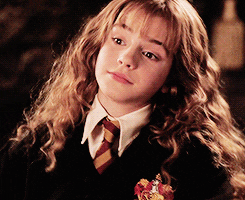 She went from an irritating know-it-all first year witch, to a clever second year who realized no one liked that crap. She humbled herself, and while she was still a know-it-all, she didn't shove it down anyone's throat anymore. Even on screen with the 2002 film, you can see the development with Emma Watson as Hermione compared to the first film.
5. The film's ending was one of the best in HP cinematic history.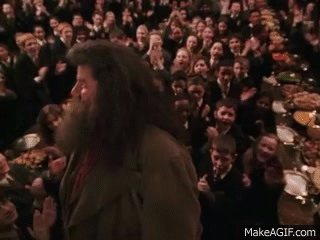 From the musical score by John Williams, to Hermione's return from being petrified and seeing her friends again, and Hagrid's return from Azkaban and Harry's heartwarming welcome ending in applause from the entire school. It was just, the best. It reminded me of why I loved the series so much.
For more, subscribe to Chanel Hardy Publications on my home page or follow me on Facebook! 
Please reload