As much as I love the Young Adult fantasy genre, there is no denying that representation is a big issue when it comes to black female protagonists. Sure, there are plenty of secondary characters that play important roles, but we hardly ever land the lead. Not only that, but black girls often like to see fiction that mirrors our culture, which seems to not happen much in mainstream literature. I spent some time researching YA fantasy books that feature black female main characters. Most of these are written by black women as well!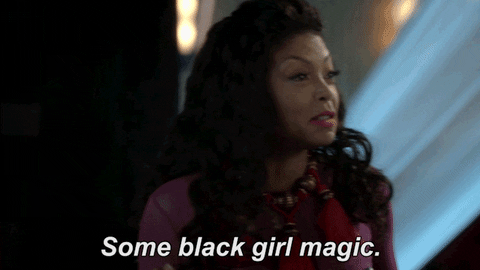 1. Daja's Book by Tamora Pierce
Daja Kisubo, an outcast to her people after she was the lone survivor of her family ship's wreck, and a smith mage in training, travels with her three friends and their teachers north of Emelan, to a valley plagued with drought and forest fires. While she and her friends are in Golden Ridge Valley, she creates a living metal vine. Polyam, wirok of Tenth Caravan Idaram, bids on the vine.
2. Wind Follower by Carole McDonnell
a land inhabited by the black-skinned Theseni, brown Ibeni and tan Doreni. Peace among the three tribes is disrupted by the paler-skinned, domineering Angleni as well as inner clan conflicts. Loic tyu Taer, the son of the wealthy headman of the Doreni Pagatsu clan, falls in love at first sight with Satha tya Monua, the impoverished but proud daughter of his father's old Theseni friend.   
3. Akata Witch by Nnedi Okorafor
Twelve-year-old Sunny lives in Nigeria, but she was born American. Her features are African, but she's albino. She's a terrific athlete, but can't go out into the sun to play soccer. There seems to be no place where she fits in. And then she discovers something amazing--she is a "free agent" with latent magical power. Soon she's part of a quartet of magic students, studying the visible and invisible, learning to change reality. But will it be enough to help them when they are asked to catch a career criminal who knows magic too?
4. Nobody's Goddess by Amy McNulty
Seventeen-year-old Noll's childhood friends have paired off and her closest companion, Jurij, found his goddess in Noll's own sister. Desperate to find a way to break this ancient spell, Noll instead discovers why no man has ever chosen her. She is in fact the goddess of the mysterious lord of the village, a man who refuses to let Noll have her right as a woman to spurn him.
5. Iniko by Alicia McCalla
Iniko, daughter of a West African goddess and a Norse god, struggles with her estranged husband, who abducted their child and is intent on murdering the girl in a blood-soaked ritual to gain power for his ancient demonic master. Iniko travels to a West African castle during the slave trade to battle possessed vampire-like beasts with her sword and dagger to rescue her child. Can she find the strength to kill the man who once held her heart and the key to her magic?
6. Shadowshaper by Daniel José Older
Sierra Santiago was looking forward to a fun summer of making art, hanging out with her friends, and skating around Brooklyn. But then a weird zombie guy crashes the first party of the season. Sierra's near-comatose abuelo begins to say "Lo siento" over and over. And when the graffiti murals in Bed-Stuy start to weep.... Well, something stranger than the usual New York mayhem is going on.
7. Who Fears Death by Nnedi Okorafor
In a post-apocalyptic Africa, the world has changed in many ways; yet in one region genocide between tribes still bloodies the land. It doesn't take long for Onye to understand that she is physically and socially marked by the circumstances of her conception. She is a child of rape who is expected to live a life of violence, a half-breed rejected by her community. But Onye is not the average girl. Even as a child, she manifests the beginnings of a remarkable and unique magic. As she grows, so do her abilities, and during an inadvertent visit to the spirit realm, she learns something terrifying: someone powerful is trying to kill her.
8. Bayou Magic by Jewell Parker Rhodes
It's Maddy's turn to have a bayou summer. At first she misses life back home in the city, but soon she grows to love everything about her new surroundings -- the glimmering fireflies, the glorious landscape, and something else, deep within the water, that only Maddy sees. Could it be a mermaid? As her grandmother shares wisdom about sayings and signs, Maddy realizes she may be only the sibling to carry on her family's magical legacy.
9. The Jumbies by Tracey Baptiste
Corinne La Mer isn't afraid of anything. Not scorpions, not the boys who tease her, and certainly not jumbies. They're just tricksters parents make up to frighten their children. Then one night Corinne chases an agouti all the way into the forbidden forest. Those shining yellow eyes that followed her to the edge of the trees, they couldn't belong to a jumbie. Or could they?
10. Minion (Vampire Huntress) by L. A. Banks
All Damali Richards ever wanted to do was create music and bring it to the people. Now she is a spoken word artist and the top act for Warriors of Light Records. But come nightfall, she hunts vampires and demons. When strange attacks erupt within the club drug-trafficking network and draw the attention of the police, Damali realizes these killings are a bit out of the ordinary, even for vampires. Soon she discovers that behind these brutal murders is the most powerful vampire Damali has ever met, a seductive beast who is coming for her next.
11. The Magical Misadventures of Prunella Bogthistle by Deva Fagan
All Prunella wants is to be a proper bog-witch. Unfortunately, her curses tend to do more good than harm. When her mixed-up magic allows a sneaky thief to escape her grandmother's garden, Prunella is cast out until she can prove herself.
12.  Zahrah the Windseeker by Nnedi Okorafor
In the Ooni Kingdom, children born dada, with vines growing in their hair. They are rumored to have special powers. Zahrah Tsami doesn't know anything about that. She feels normal. Others think she's different and they fear her. Only Dari, her best friend, isn't afraid of her. But then something begins to happen, something that definitely marks Zahrah as different and the only person she can tell is Dari. He pushes her to investigate, edging them both closer and closer to danger. Until Dari's life is on the line. Only Zahrah can save him, but to do so she'll have to face her worst fears alone, including the very thing that makes her different.
I may pick up a few of these to check out for myself! Enjoy and thanks for reading! 
Please reload